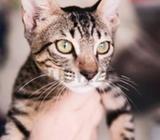 PIF for adoption!!! You looking for a cat who is more like a dog? A just amazing, fascinating kitty
Dubai , Emirate

could be anywhere from 15 years to 20 plus) as abandoning pets is not only uncivilized but against the Animal Welfare Law in the UAE.
PLEASE find out the pets relocation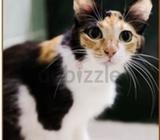 Stunning girls for Adoption!!!Rose and Mimi are sweet and well-behaved girls, looking for loving fam
Dubai , Emirate

!!!!!!!!!!!!! As you have to consider your pet as a member of your family and don't leave him/her behind.
Mona and Pinko!!!Were rescued from the streets, Mona was rescued from Mamzar park and Pinko was resc
Dubai , Emirate

anywhere from 15 years to 20 plus) as abandoning pets is not only uncivilized but against the Animal Welfare Law in the UAE.
PLEASE find out the pets relocation proce...
Safety tips for Buyers
➣

Make the payment only after you receive the item.

➣

Always meet the seller at a safe location.

➣

Do not pay until you have verified the item.
Read more
close
Set Filters to get the Best Result
Refine Search
Refine Category
Looking for a Job?
Attach your CV and get the best Job. Let employers find you easily!
Post your Resume