Large 1 Bedroom | Community View | JLT
Large 1 Bedroom | Community View | JLT
Dubai , Emirate
Bedrooms :

1 BHK

Square Meters :

777

Ad Type :

Rent

- Apartment Size: 777 SqFt - Community View - Close to DMCC Metro Intentionally located minutes away from key business hubs like DIC, DMC, Knowledge Village
3 bedroom - Community View - A Type- 3 Bedroom- Maids room- Community VIew- A Type- 2184 Sq. Ft.- Le
Dubai , Emirate
Bedrooms :

3 BHK

Square Meters :

2184

Ad Type :

Offering

3 bedroom - Community View - A Type

- 3 Bedroom
- Maids room
- Community VIew
- A Type
- 2184 Sq. Ft.
- Left Side Shoreline
- Vacating end of October
- Agent: Eka
Amazing Spacious Villa, Community View ,Palm Jumeirah
Amazing Spacious Villa, Community View ,Palm Jumeirah
Dubai , Emirate
Bedrooms :

3 BHK

Square Meters :

4555

Ad Type :

Offering

+ storage + laundry room Parking spaces: 2 View: Sea view Bedrooms: 3 Bedroom Bathrooms: 4 Bath Built Up Area: 3800 sq.ft. Plot: 4555 sq.ft. Vacant, Spacious
Property Highlights:-View: Garden View + Community ViewType: 2BR with Big TerraceStatus: Available (
Dubai , Emirate
Bedrooms :

2 BHK

Square Meters :

1993

Ad Type :

Offering

Property Highlights:-
View: Garden View + Community ViewType: 2BR with Big TerraceStatus: Available (Unfurnished)Medical CenterRetail OutletsSchoolGymnasiumCommunity
Unit Details:Type: 4BR Duplex (Big Sizes) View: Community View + Pool ViewStatus: AvailableFurnished
Dubai , Emirate
Bedrooms :

4 BHK

Square Meters :

5500

Furnished :

No

Ad Type :

Rent

Unit Details:

Type: 4BR Duplex (Big Sizes)
View: Community View + Pool View
Status: Available
Furnished: Unfurnished
Rent: AED 250,000 (2 - 3 Cheques)

Overview:

Al
Sell or Rent your Property fast
Advertise for FREE in just few seconds
Masdar City• View : Community View• Nearby Location:  Yas Island International Airport National
Abu Dhabi , Emirate
Bedrooms :

1 BHK

Square Meters :

824

Ad Type :

Offering

Masdar City
• View : Community View
• Nearby Location:
 Yas Island
 Abu Dhabi International Airport
 Abu Dhabi National Oil Company
 Abu Dhabi Golf Club
 Zayed
** Luxurious 2 Bedroom Apartment l Peaceful Community Views **                                      
Dubai , Emirate
Bedrooms :

2 BHK

Square Meters :

1642

Furnished :

Yes

Ad Type :

Rent

** Luxurious 2 Bedroom Apartment l Peaceful Community Views ** 
                                                                  Founded in 2012, Driven Properties are
Commercial Unit ,Luxury Residential Building, JVT, Community View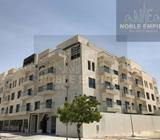 Commercial Unit ,Luxury Residential Building, JVT, Community View
Dubai , Emirate
Square Meters :

839

Ad Type :

Rent

traffic area of almost 1000 villas and 500 townhouses. About the Surrounding Area - Jumeirah Village Triangle JVT is a community located between Emirates Road and Al
Greens Samar 2 Vacant 1 BR Community View
Greens Samar 2 Vacant 1 BR Community View
Dubai , Emirate
Bedrooms :

1 BHK

Square Meters :

753

Ad Type :

Rent

Greens and The Views  Samar 2 Building  1 Bedroom Hall Community View  1 Full Washroom Shared With Master Bedroom and Living Area  Semi Closed
Spacious 2 Bedrooms | Community View | Al Nahda 2
Spacious 2 Bedrooms | Community View | Al Nahda 2
Dubai , Emirate
Bedrooms :

2 BHK

Square Meters :

800

Ad Type :

Rent

Web: www.middleeast.ae For more information and to schedule a viewing, do not hesitate to contact us anytime, it will be a pleasure to hear from you.
Related keywords
Safety tips for Buyers
➣

Make the payment only after you receive the item.

➣

Always meet the seller at a safe location.

➣

Do not pay until you have verified the item.
Read more
close
Set Filters to get the Best Result
Refine Search
Refine Category
Looking for a Job?
Attach your CV and get the best Job. Let employers find you easily!
Post your Resume