Commercial Unit ,Luxury Residential Building, JVT, Community View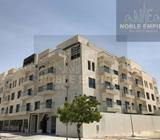 Commercial Unit ,Luxury Residential Building, JVT, Community View
Dubai , Emirate
Square Meters :

839

Ad Type :

Rent

: - 45 Residential Unit - Swimming Pool - Gym  - High-Speed Elevator - Parking slot  - 24/7 Security  - 24/7 Maintenance 2500 sq. ft Commercial
Commercial Unit , Amazing Residential Building, Community View JVT
Commercial Unit , Amazing Residential Building, Community View JVT
Dubai , Emirate
Square Meters :

564

Ad Type :

Offering

>- Round-the-clock staff and a gated entrance to La Residence ensures peace of mind. For More Information and Property Viewing Please contact us to our office # 04
Views.* Luxury Styled Apartments in Twin Residential Towers!* Premium Views of Burj Khalifa!* Centre
Dubai , Emirate
Bedrooms :

3 BHK

Square Meters :

1700

Ad Type :

Offering

Views.

* Luxury Styled Apartments in Twin Residential Towers!
* Premium Views of Burj Khalifa!
* Centred directly on the Dubai Creek!
* Direct Access to Restaurants
Property Details:Palm ViewsPalm Views is the new Marina View residential development which is situat
Dubai , Emirate
Square Meters :

568

Furnished :

Yes

Ad Type :

Rent

Property Details:

Palm Views

Palm Views is the new Marina View residential development which is situated on the man made island, Palm Jumeirah. This project consist of
DOWNTOWN VIEWS 2 - DOWNTOWNApartment for sale in Downtown Views is a new residential apartment tower
Dubai , Emirate
Bedrooms :

2 BHK

Square Meters :

1169

Ad Type :

Offering

DOWNTOWN VIEWS 2 - DOWNTOWN
Apartment for sale in Dubai

Downtown Viewsis a new residential apartment tower, located at the upcoming extension of The Dubai Mall. As a
Sell or Rent your Property fast
Advertise for FREE in just few seconds
Palm Jumeirah - Direct Beach Access Near to ATLANTISFull Sea View / Skyline View Land Use: Residenti
Dubai , Emirate
Square Meters :

9504

Ad Type :

Offering

Palm Jumeirah - Direct Beach Access
Near to ATLANTIS
Full Sea View / Skyline View
Land Use: Residential (Villa)
Plot Area: 9,504.63 sq. ft
BUA: 7,128.50 sq. ft
Total
BERMUDA VIEWS TOWER-SPORTS CITYApartment for rent Bermuda Views is an 18 storey residential building
Dubai , Emirate
Bedrooms :

2 BHK

Square Meters :

1271

Furnished :

No

Ad Type :

Rent

BERMUDA VIEWS TOWER-SPORTS CITY
Apartment for rent Dubai

Bermuda Views is an 18 storey residential building in Dubai Sports City.The project consists of 220 apartments
About Central Park Residential TowerIt has a Very stunning architecture.City view and skyline view o
Dubai , Emirate
Square Meters :

740

Furnished :

Yes

Ad Type :

Rent

About Central Park Residential Tower

It has a Very stunning architecture.
City view and skyline view of Sheikh Zayed Road
short distance to Downtown Burj Khalifa and
Downtown Views 2 DescriptionDOWNTOWN VIEWS II IS A UNIQUE RESIDENTIAL TOWER LOCATED BESIDE A 9-STORE
Dubai , Emirate
Bedrooms :

2 BHK

Square Meters :

1162

Ad Type :

Offering

Downtown Dubai, Burj Khalifa and Burj Lake, as well as panoramic views of the Dubai landscape. The tower is strategically oriented to ensure that all units have fanta...
GRAND VIEWS - MOHAMMED BIN RASHID (MBR) CITYTownhouse for sale in Grand Views is a new residential g
Dubai , Emirate
Bedrooms :

4 BHK

Square Meters :

3131

Ad Type :

Offering

GRAND VIEWS - MOHAMMED BIN RASHID (MBR) CITY
Townhouse for sale in Dubai

Grand Viewsis a new residential gated community in the heart of Meydanconsisting of 476 luxury
Related keywords
Safety tips for Buyers
➣

Make the payment only after you receive the item.

➣

Always meet the seller at a safe location.

➣

Do not pay until you have verified the item.
Read more
close
Set Filters to get the Best Result
Refine Search
Refine Category
Looking for a Job?
Attach your CV and get the best Job. Let employers find you easily!
Post your Resume